USB RFid Reader
Name
USB RFid Reader
Serial number
200615
Description
Compact universal RFid reader for desktop applications. Is able to read different types of read-only transponders.
Interface
USB 2.0
Voltage
USB port PC 5V /
Standby <10mA; Peak current 200mA
Reading distance
Max. 6 – 7cm
Software
Reads the transponder and can be linked to a data file.
Now also available as a wireless Bluetooth™ RFID reader!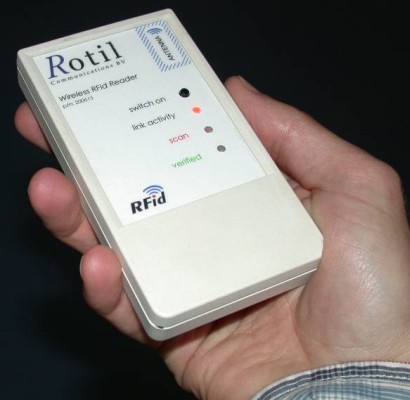 Compact and universal handheld reader with a wireless (Bluetooth™) connection to the computer. Wireless range (reader to computer) approx. 100 metres. This device is very useful when you can not get the identifiable product within close range of the computer.