Networks of radiotelephones and walkie-talkies are being used when people in a group have to communicate with each other over a large distance, without paying any additional fees.
Rotil Communications has been supplying radio networks for more over 20 years, during which we became highly experienced in this area. We are able to adapt to every customers' specific needs. All control posts and the network itself will be fitted to the nature of your activities and the location in which the system will be installed. This makes sure the client gets an efficient and easy-to-use system.
Application example base post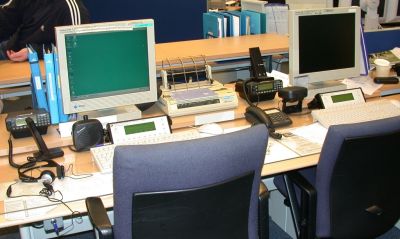 What makes our system stand out, is the user-friendly interface that lets the user control the radiotelephones and walkie-talkies. We can provide you with several device types and devices from different manufacturers, all in one system. Again, our choice is based on your specific needs, offering you the best possible solution in communications.
Application example: antenna placement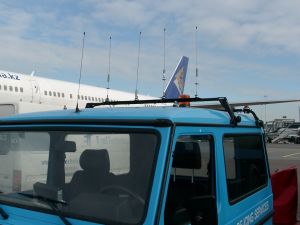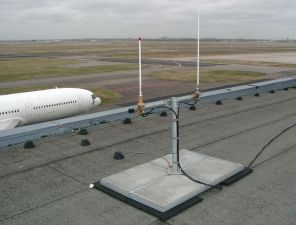 We are most familiar with walkie-talkies and radiotelephones from Icom, Motorola and Kenwood. Click one of the links in the menu to learn more about the most used models.
Through sales, rental, lease and aftercare, Rotil Communications can provide you with solutions for all your communication needs.
1. Sales:
The implementation, realization and introduction of a new communications network is by no means a simple matter. It demands careful considerations and thorough knowledge. You can expect this from us, after years of experience with production and implementation of communication networks. Many satisfied customers already trusted our knowledge and experience.
It always starts with listening to your needs in the area of communications. After that, we analyze the nature of your activities and the location in which the communications system will be installed. This makes sure the final product fits perfectly in your environment. We guarantee perfect service and support during this project.
When it's necessary, we will give you our professional support while you submit a frequency request with the Radiocommunications Agency.
Application example radio rack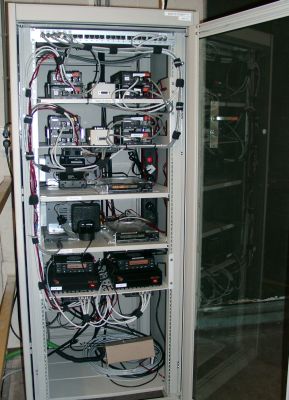 2. Rental:
Whether you need to organize a big event, or you just need communication equipment during a short or long period, Rotil Communications has enough knowledge and experience to help you choosing a good and reliable communication solution.
Vandaag de dag is goede communicatie niet meer weg te denken en is in veel gevallen van essentieel belang. Rotil Communications verhuurt kwalitatief hoogwaardige portofoons en basisposten van marktleiders zoals Motorola en Kenwood, tegen aantrekkelijke prijzen.
It's ompossible to imagine life today without proper communication. In most cases, communication is essential. Rotil Communications rents first-class quality radiotelephones and base posts from market leaders such as Motorola and Kenwood, against advantageous prices.
Besides radiotelephones and walkie-talkies, we also offer several accessories such as headsets, handmikes and speakers.
3. Lease:
Rotil Communications is able to offer you two different lease methods:
Financial lease: The product becomes property of the client when the lease contract expires.
Operational lease: The product remains property of Rotil Communications, even after the lease contract has expired. The customer pays for the functionality.
4. Aftercare:
Our job doesn't end after we delivered you a product. We will try to ensure you get the best levels of aftercare and service.
One of the possibilities for you as a customer is to report issues through our online service-system. We are immediately being notified when a support request has been placed and we will respond as soon as possible.
Screenshot service database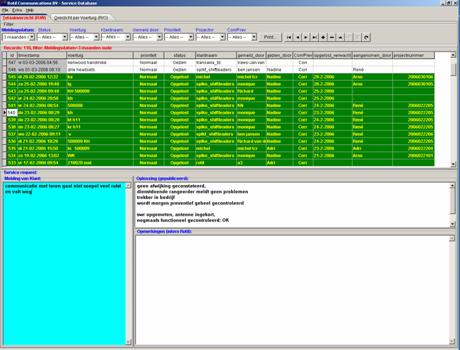 We can also perform a periodic check on your radios. This means the customer can be sure of properly functioning devices. We have the most modern and advances devices at our disposal to perform these periodic checks.